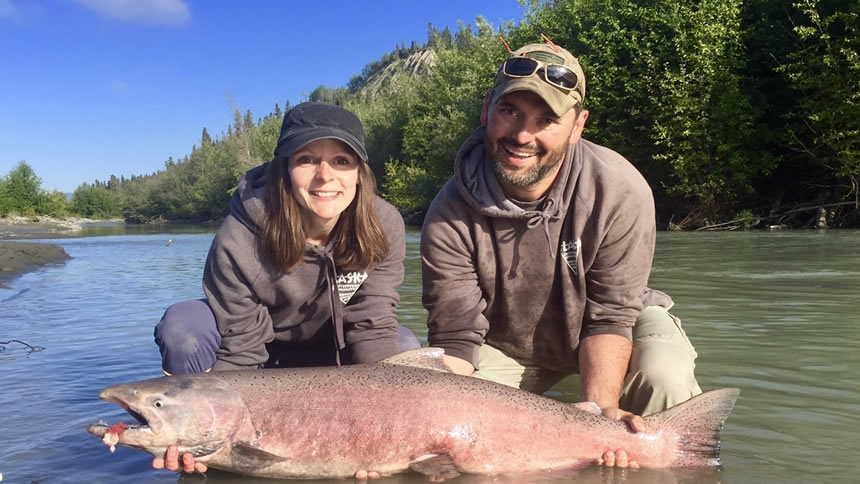 Aaron is a 20 year Alaska Resident and has been fishing since the day he set foot in the State. He grew up running around the woods on his parent's property and learned to hunt and fish at a young age. Aaron is one of the State's premier jet boat captains, operating on several rivers that don't see another boat other than ours for many year stretches. He also holds Alaska Registered Guide/Outfitter License #1259 and operates one of the premier guided hunting operations in North America.
Angie was born and raised in Anchorage, AK and has roots in the Copper Valley. Her grandparents homesteaded near Meiers Lake back in the 1930's and her grandpa Cleo was was one of the pioneering Alaska bush pilots and hunting guides. Tyler (11yo), Samantha (9yo), baby Makayla (1.5yo.) and our dogs Gravy and Mocha round out the Bloomquist family and can all be found running around camp at any given time.
We are proud to be family owned and operated. Please reach out with any questions you may have and we guarantee you will always receive a prompt and personal response from us.
Fishing Guide Blake 'Trout' Vandenberg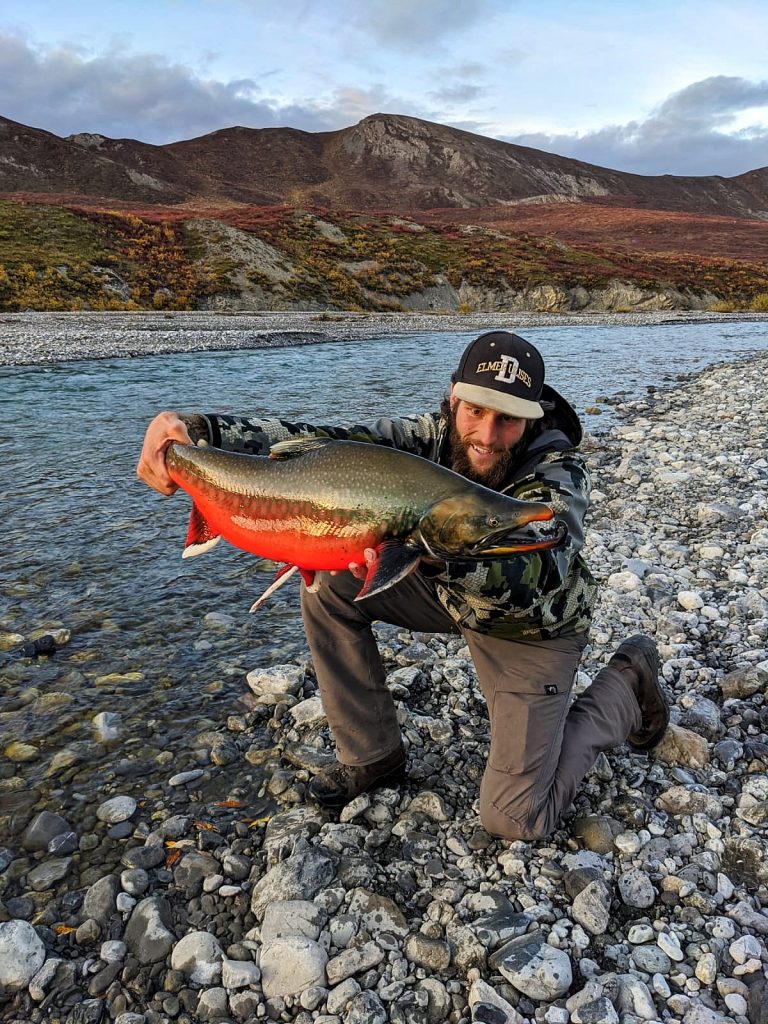 Blake grew up in the Midwest mostly fishing for steelhead and salmon. It was in college that he got into fly fishing. Blake has been fishing Alaskan rivers for 6 years now from Southeast AK to the Brooks Range to Western Alaska and the Peninsula. He has caught all of the Pacific salmonid species, as well as Atlantic salmon.
Our goal is to give you an unforgettable, authentic, Alaskan fishing experience that will last a lifetime.